C7 Powercord
After the Teflon tape and 30 mm piece of shrinktube has been put over the contacts a second piece of
CPA 100 3/4"
is put over the first piece and over the body of the adapter. If you are using a jacket sleeve such as the
poly sleeve 3/8"
we used here, apply it first and bring it up until it butts into the first piece of shrinktube, then apply the 3/4" shrinktube over the entire assembly. This will act as a strain relief and also hold the polysleeve in place.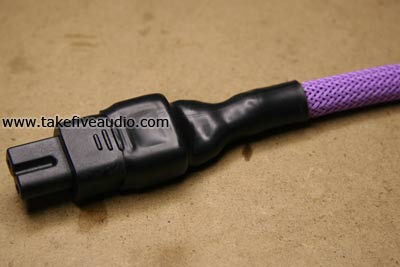 Next we apply a piece of
CPA 100 1/2"
shrinktube to the wall plug end to secure the polysleeve and offer strain relief. Leave about 1" of the cable jacket uncovered to make termination easier.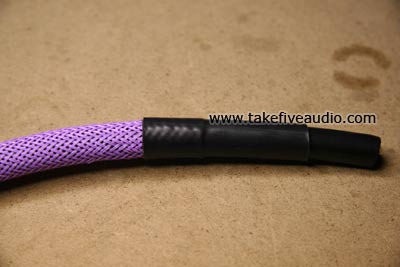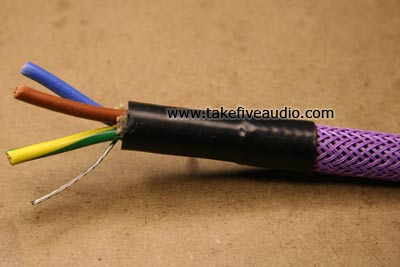 Install the backshell of the wall plug and prepare the wires for termination.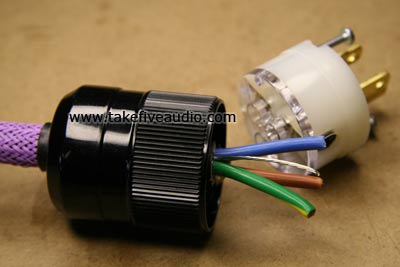 We have removed the piece of foil shield and stripped all three conductors, combine the drain wire with the green ground wire. Now it is time to make certain you are maintaining the correct polarity when terminating the two remaining wires. We used a
Marinco 8215
wall plug. The Marinco connectors are clearly marked for polarity, check the notes you made when soldering the conductors to the adapter and maintain the same polarity when terminating the wall plug.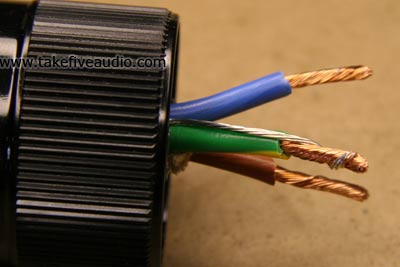 Thats it, your C7 powercord is now complete!