Mogami 2921 Biwire Speaker Cables
Our next step will be to add some Teflon plumbers tape between the shrinktube and the outer jacket to make a smooth transition between the two. The photo below shows the before and after.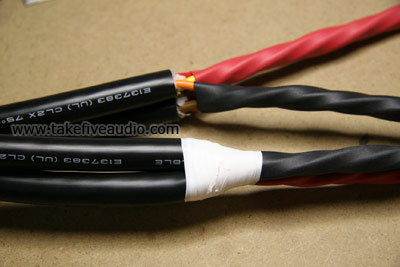 When both right and left cables have been built up with the Teflon tape it is time to apply the CPA 100 3/4" shrinktube.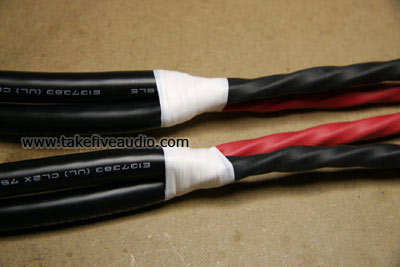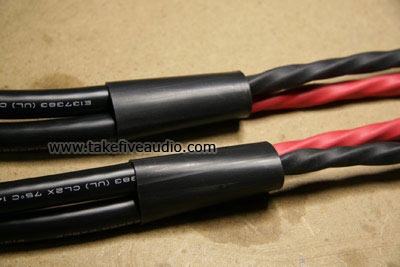 When the CPA 100 has cooled you will have a very sturdy, professional looking transition where the two cables become one.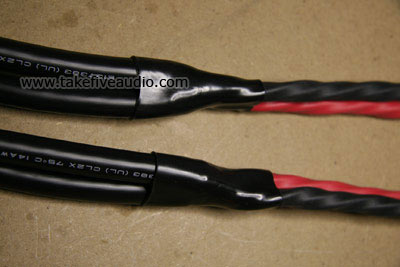 Next let's go to the opposite end of the cable and prepare the speaker leads. We will use the same colour coding as we did on the amplifier end, Red/Yellow will be positive and Brown/Orange will be negative. We are using CPX 100 1/4" for colour coding the leads.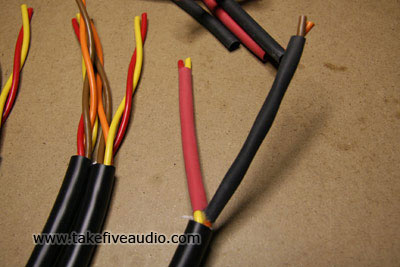 Push the shrinktube on as far as possible, apply heat starting at the jacket end and work toward the tips. After using the heatgun to shrink all of the tubing into place the leads should look like these below.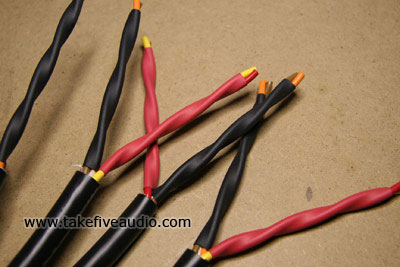 We will use Teflon tape to smooth the transition between the leads and outer jacket in the same way as we did on the amplifier leads.